Dateline Delaware: Olympic flag-bearer turned glove maker

By Delaware Online
Thursday, March 28, 2013
www.delawareonline.com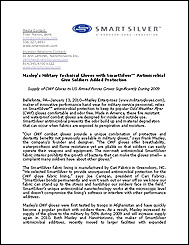 Masley's Military Technical Gloves with SmartSilver™ Antimicrobial Give Soldiers Added Protection
PDF format [35KB]
By NanoHorizons Inc.
Wednesday, January 13, 2010
www.nanohorizons.com
Olympian making military gloves
PDF format [411KB]

* Video [3.1MB]


By Lee St. John
WDEL 1150AM
www.wdel.com
Olympian makes new mark as manufacturer
Masley Enterprises supplies protective gear to U.S. military
PDF format [510KB]
By LULADEY B. TADESSE
The News Journal
Thursday, August 9, 2007
www.delawareonline.com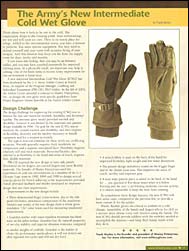 The Army's New Intermediate Cold Wet Glove
PDF format [871KB]

By Frank Masley
Infantry Bugler Winter 2006, Page 17
www.infantryassn.com

;
For Some, Bearing the Flag Is No Light Moment
PDF format [1.6MB]
By Les Carpenter
Washington Post Staff Writer
Friday, February 10, 2006; Page E09
www.washingtonpost.com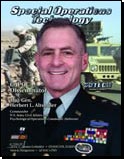 Special Operations Technology Magazine
PDF format [95KB]

SOTECH Volume 2, Issue 2, 2004
Maj. Gen. Herbert L. Altshuler on the cover.
www.sotech-kmi.com

This magazine highlights emerging technology of interest to the Special Forces. In the section, "Black Watch - What's Hot in Special Operations Gear" an article titled, "Better Gloves", features the UTILITY-A1™ Glove System from MASLEY Enterprises Inc.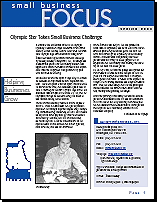 Delaware Small Business Dev. Focus Newsletter
PDF format [1MB]
In 2003, a feature article was written about MASLEY Enterprises Inc. and its founder Frank Masley. Learn the story behind the business in this article.
Lessons Learned in Afghanistan
PDF format [143KB]
This government report details the problems with traditional military issue hand wear. The feedback was obtained from Soldiers in Afghanistan in 2002.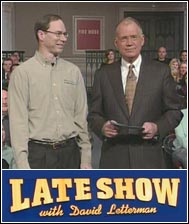 The Late Show with David Letterman
PDF format [411KB]
* Video
Windows Media format
o High resolution [30MB]
o Low resolution [13MB]
Frank Masley, owner of Masley Enterprises, tells David Letterman about his business and his 3 appearances in the Winter Olympics.