GORE-TEX® Insert Technical Information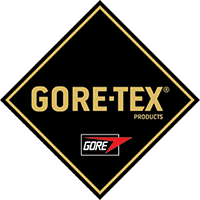 GORE-TEX® fabric offers durable waterproof, windproof, and breathable protection in harsh environments.
GORE-TEX® gloves offer enduring weather protection and comfort. They maintain protection over time, even after exposure to JP-8, DEET, petroleum, oils, and lubricants. The result: your hands stay warmer when it's cold and drier when you perspire.
Gloves made with GORE-TEX® inserts are highly dexterous and tactile, allowing you to fire weapons accurately, and manipulate tools and equipment easily. GORE-TEX® inserts with DIRECT GRIP® technology combine a warm, thermal liner and flexible barrier. The result: no inner layer slippage and a strong, secure grip.
The GORE-TEX® membrane is an extremely thin layer of expanded polytetrafluoroethylene (ePTFE) is waterproof, and breathable. Liquid water from the outside is unable to penetrate, but perspiration vapor escapes easily.
At the heart, GORE-TEX® fabric is an extremely thin membrane that's durably waterproof, windproof, and breathable. It has over 9 billion pores per square inch. The microscopic pores on the membrane are 20,000 times smaller than a water droplet, which means water droplets can't pass through. The pores are 700 times larger than a water vapor molecule, which means perspiration passes right through. This is what makes the membrane breathable.
GORE-TEX® membrane under an electron microscope.

GORE-TEX® membrane repelling water and moisture vapor passing through.

---

Gloves with GORE-TEX® insert keep hands dry and warm.

---

Testing:

Leak Test

GORE-TEX® glove inserts are leak tested with the GORE® Whole Glove Integrity Test
Finished gloves with GORE-TEX® inserts are 100% leak tested by the manufacturer